MICO is a research project partially funded by the European Commission 7th Framework Programme. MICO is set up as an interdisciplinary effort involving leading European experts in the fields of semantic-web and linked-data technologies, distributed high-dimensional databases, natural language processing and multimedia extraction. The consortium consists of 7 participants with complementary expertise, of which two are industrial research organizations with a strong application focus (Salzburg Research and Fraunhofer), three are universities providing a solid formal backing for the project (University of Passau, UMEA University and University of Oxford), of which one is running the most successful crowd sourcing platform for academic research, two are innovative SMEs in the content management and media domains (InsideOut10 and Zaizi Ltd).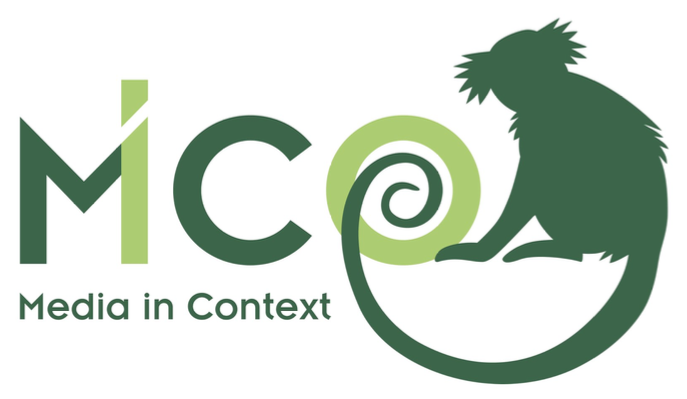 MICO aims to provide cross-media analysis solutions for online multimedia producers
With the rapid growth of multimedia content on the Web and in corporate intranets, discovering hidden semantics in raw multimedia is becoming one of the biggest challenges and a significant business opportunity for online multimedia producers and users. Multimedia analytics industry is still in its infancy and due to the complexity and the expensive price tags of the existing multimedia analytics products, SMEs and multi-media producers are unable to reap the benefits of modern cross media analysis technologies.
MICO project aims to solve these problems by providing an integrated platform for cross media analysis, metadata publishing, querying and recommendation. MICO develops models, standards and software tools to jointly analyse, query and retrieve hidden semantics from connected and related media objects (text, image, audio, video, office documents) to provide better information extraction results for more relevant search and information discovery in multimedia content.
Sensefy by Zaizi
Sensefy is an intelligent semantic search across all media content in the enterprise. Sensefy provides context and structure to the unstructured multimedia content and enables the enterprise users to search their content efficiently and effectively. Sensefy uses MICO as the cross media analysis engine to power the enterprise semantic search.
Zaizi is an open source software consultancy firm focused on enterprise content management. Zaizi develops and supports smart content solutions across the globe for a wide range of organizations.
WordLift by InsideOut10
Wordlift brings the power of Artificial Intelligence to help bloggers, editorial teams and content creators produce richer content and organize it around their audience. It is currently available as a WordPress plug-in and it works in 14 languages.
InsideOut10 develops technological and communication solutions with a focus on CMS, Online Video, Semantic Technologies, Digital Intelligence and Communication Strategies.
Snapshot Serengeti by Zooniverse 
Zooniverse is home to the most successful citizen science projects in the world. Snapshot Serengeti is one such project in Zooniverse, where MICO is used to reduce the amount of human effort required for the analysis tasks by automating the visual analysis of animal photographs. MICO also provides NER and sentiment analysis functionality to analyse discussions around the animal photographs. Zooniverse aims to combine the MICO analysis technology with human answers to get more effective project results. MICO is also currently being evaluated for recommending related posts or images to the project volunteers. 
MICO Booth at the SEMANTiCS Marketplace
MICO team will be at the SEMANTiCS Marketplace showcasing the MICO platform and the real world use cases developed by the partners using the powerful cross media analysis technologies of MICO.
Presentations on the Industry track
2 partners of the MICO project (Zaizi and InsideOut10) will be presenting at the SEMANTiCS conference on the industry presentation track.
Chalitha Perara from Zaizi will do a presentation titled "Cross Media Concept and Entity Driven Search for Enterprise" where he will explain how MICO technology has been used for cross media analysis and semantic enhancements in their product Sensefy to provide a powerful cross media semantic search engine for enterprises. (Sept 14th Direction: Enterprise Linked Data III Room : WiFa SR 3)
Andrea Volpini from InsideOut10 will do a presentation titled "Reimagining news blogging with linked data publishing" where he will explain how WordLift, powered by the MICO technology, has been used to semantically enhance news articles and blogs with multimedia content to enable smart document management, content recommendations and metadata publishing. (Sept 14th Direction: Document Management & Publishing II Room : WiFa SR 4)